PASSION RELEASES "BURN BRIGHT" WITH LIVE SONGS CAPTURED AT MERCEDES-BENZ STADIUM DURING PASSION 2022 IN ATLANTA, GA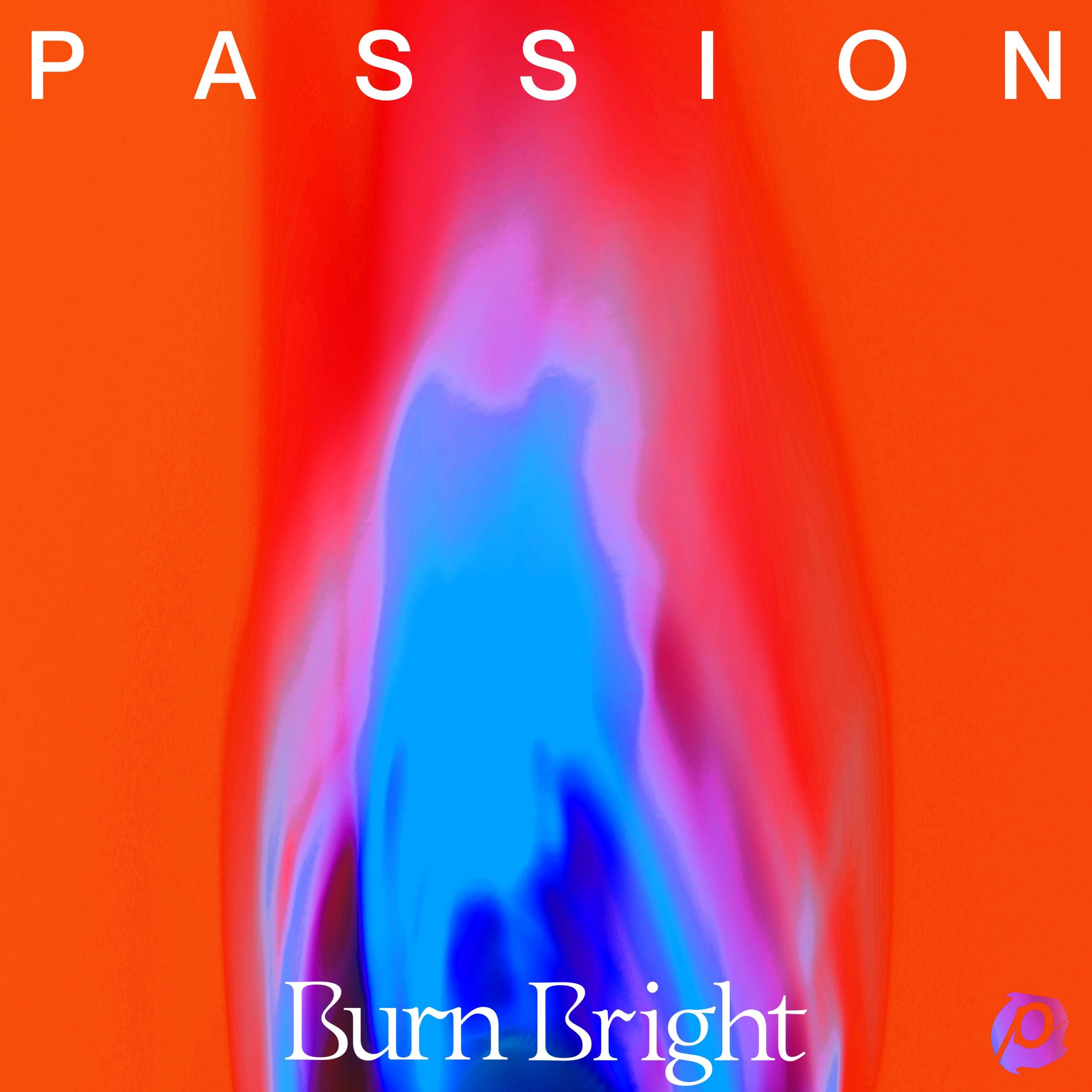 ATLANTA, GA. (FEBRUARY 18, 2022) sixtstepsrecords/Capitol CMG's Passion releases a 15-track project, Burn Bright, which features 10 live tracks recorded during the Passion 2022 conference held last month in Atlanta, GA, along with the five-song studio project, which dropped during the event earlier this year. Burn Bright captures the miraculous sound of worship of 18-25-year-olds who are gathered to lift up the name and fame of Jesus. The live video captured during the conference for "Shine Like Stars" is also debuting today – click below to watch the performance.
"We are so excited that our new album Burn Bright is out for everyone to hear," shares Kristian Stanfill of Passion. "We love that it has so many live moments from Passion 2022, songs of offering from our team and friends that are all about one name – Jesus. We'll never stop singing songs about the cross and the love of God! It's incredible to listen to these songs and to hear the sound of a generation singing to Jesus, moments where He comes in the room and does something supernatural and miraculous that only He can do!"
Passion leaders including Kristian Stanfill, Brett Younker, Melodie Malone, Crowder, Sean Curran, and Chidima are featured on the project along with Kari Jobe, Cody Carnes, Tasha Cobbs Leonard, Brooke Ligertwood, Anna Golden, and Maverick City Music. See below for the complete tracklisting and featured artists.
1. Shine Like Stars (Live From Passion 2022) – Passion, Brett Younker, Kristian Stanfill, Cody Carnes, Kari Jobe
2. What He's Done (Live From Passion 2022) – Passion, Kristian Stanfill, Tasha Cobbs Leonard, Anna Golden
3. Beautiful Jesus (Live From Passion 2022) – Passion, Chidima
4. A Thousand Hallelujahs (Live From Passion 2022) – Brooke Ligertwood, Passion
5. Christ Be Magnified (Live From Passion 2022) – Cody Carnes, Passion
6. 1,000 Names (Live From Passion 2022) – Passion, Sean Curran
7. God Really Loves Us (Live From Passion 2022) – Passion, Crowder, Chidima
8. Jireh (Live From Passion 2022) – Maverick City Music, Passion
9. First Love (Live From Passion 2022) – Kari Jobe, Passion
10. Maranatha (Live From Passion 2022) – Passion, Sean Curran
11, New Thing (feat. Melodie Malone) – Passion
12. What He's Done (feat. Kristian Stanfill, Tasha Cobbs Leonard, and Anna Golden) – Passion
13. Beautiful Jesus (feat. Chidima) – Passion
14. Shine Like Stars (feat. Brett Younker) – Passion
15. My Eyes Have Seen (feat. Chidima) – Passion
---