Crowder's 'Milk & Honey' Album Out Now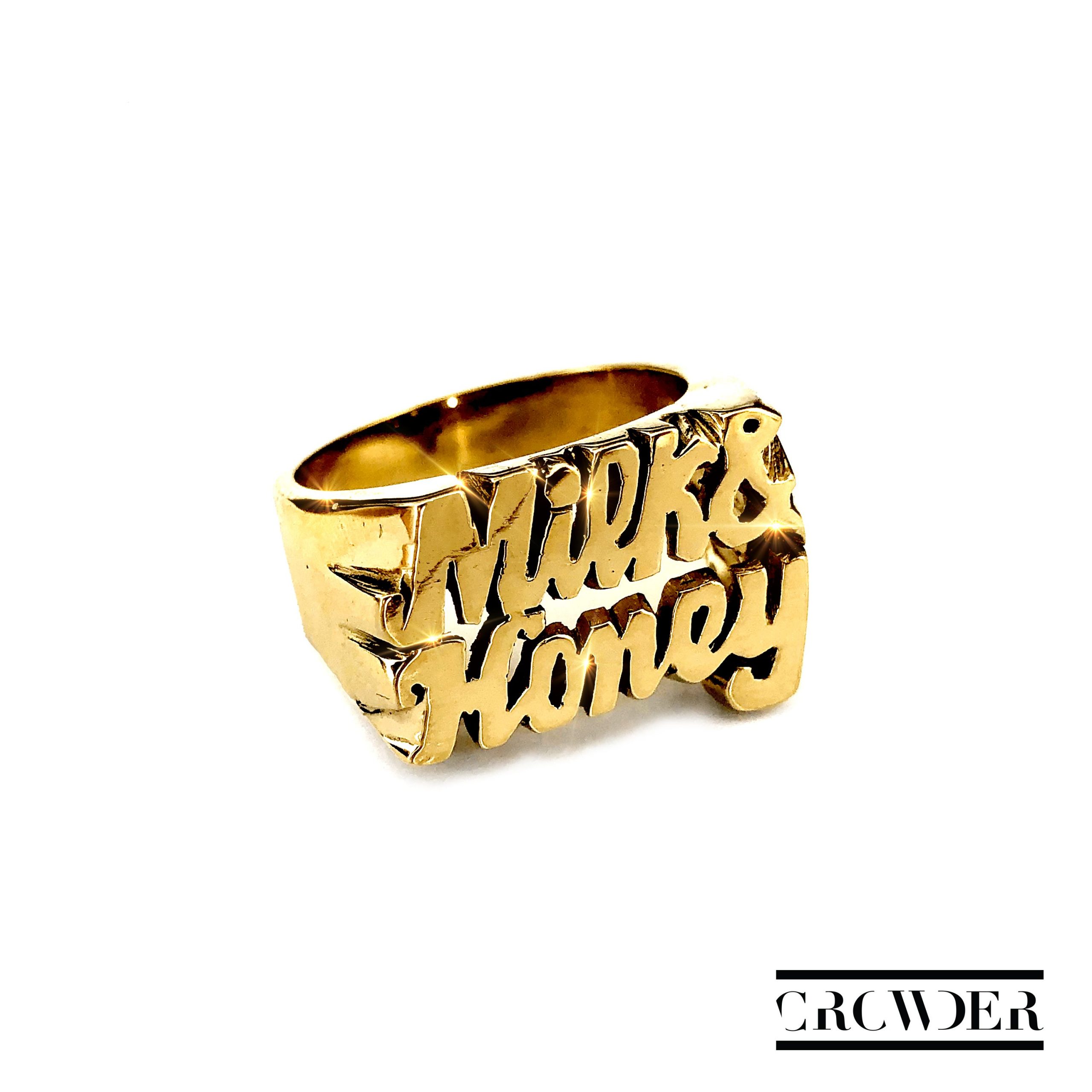 In a year filled with anxiety and stress, 3x GRAMMY nominated genre-defying artist Crowder delivers a glimpse of hope with a reminder of the promise of a more harmonious and unified place on his new album 'Milk & Honey,' available everywhere today (6.11) via sixstepsrecords / Capitol Christian Music Group. This is the label's first full-length release in Dolby Atmos.
'Milk & Honey' features hip hop artist Hulvey and multiple collaborations with Maverick City Music, a diverse collective of powerhouse songwriters and artists. The twelve tracks share a message of hope, promise and purpose in a way that revolutionizes worship music to reach audiences across all cultures. Sonically, the music is as powerful, spirited and transcendent as its theme with a dynamic blend of southern, porch-jam style swamp music, gospel tradition, beat-heavy hip-hop and classic rock. During a season marked by social distancing and lock downs, Crowder wrote with a positive belief and confidence that unity and harmony were awaiting all of us on the other side of the pandemic.
The lead track is the standout single "Good God Almighty," which is currently No. 1 on Billboard's Christian Airplay Chart for its fifth consecutive week. The song has also topped Billboard's Hot Christian Songs, Christian AC Monitored and Christian AC Indicator Charts. Other standouts include the gentle ballad of reassurance "He Is," the twang-laden southern rock title track "Milk & Honey," the piano-driven prayer of hope "The Anchor," and a dynamic feature moment "God Really Loves Us" with Dante Bowe reminding us of the depth of God's love.
Listen to 'Milk & Honey,' here: https://crowder.lnk.to/milkandhoney/pr
Crowder will headline a 30+ date 'Milk & Honey Tour' this fall, kicking off Thurs., Sep. 30th at the Smoky Mountain Center for Performing Arts in Franklin, NC. He's currently touring across the U.S. and recently performed at Nashville's famed Grand Ole Opry by opening the 2021 K-LOVE Fan Awards. For tickets and more information, visit crowdermusic.com.
'Milk & Honey' tracklist:
1. Good God Almighty
2. In The House
3. He Is
4. Milk & Honey
5. Higher Power (feat. Hulvey)
6. Sweet Jesus (feat. Maverick City Music)
7. God Really Loves Us (with Dante Bowe feat. Maverick City Music)
8. Who's Gonna Stop The King
9. Better Than Sunshine
10. Glory, Glory (God Is Able)
11. Hallelujah For Every Broken Heart
12. The Anchor
Crowder on tour:
Fri., June 11 | Pinecrest Academy @ Cadence | Henderson, NV
Sat., June 12 | Craig Ranch Amphitheatre | Las Vegas, NV
Sat., June 19 | The Caverns | Pelham, TN
Fri., July 9 | Sunnyview Fairgrounds | Oshkosh, WI
Thurs., July 15 | Daytona, FL
Fri., July 16 | Samford University | Birmingham, AL
Sat., July 17 | Memorial Park | Rapid City, SD
Thurs., July 22 | J. Fred Johnson Stadium | Kingsport, TN
Sat., July 24 | Chickasaw Bricktown Ballpark | Oklahoma City, OK
Sat., July 31 | BJCC | Birmingham, AL
Sun., Aug. 1 | Ozark Empire Fairgrounds | Springfield, MO
Fri., Aug. 6 | Gunstock Mountain Resort | Gilford, NH
Mon., Sept. 13 | Wayne County Fair | Wooster, OH
Fri., Sept. 17 | Wagon Wheel Center | Warsaw, IN
Sat., Sept. 18 | Washington County Fair Park | West Bend, WI
Tues., Sept. 28 | Bloomsburg County Fair | Bloomsburg, PA
Mon., Nov. 22 | Rapides Parish Coliseum | Alexandria, LA
Thurs. Sept. 30 | Smoky Mtn Center for Perf Arts | Franklin, NC
Fri., Oct. 1 | House of Blues | Lake Buena Vista, FL
Sat., Oct. 2 | Florida Theater | Jacksonville, FL
Sun., Oct. 3 | Ruth Eckard Hall | Clearwater, FL
Mon., Oct. 4 | Broward Center for Perf Arts | Fort Lauderdale, FL
Tues., Oct. 19 | Paramount Arts Center | Ashland, KY
Wed., Oct. 20 | Palace Theatre | Columbus, OH
Thurs., Oct. 21 | Georgia Theatre | Athens, GA
Sat., Oct. 23 | Spartanburg Memorial Auditorium | Spartanburg, SC
Sun., Oct. 24 | Taft Theatre | Cincinnati, OH
Tues., Oct. 26 | Mountain Arts Center | Prestonsburg, KY
Wed., Oct. 27 | W.D. Packard Music Hall | Warren, OH
Thurs., Oct. 28 | The Birchmere | Alexandria, VA
Fri., Oct. 29 | Fellowship Alliance Chapel | Medford, NJ
Sat., Oct. 30 | Community Arts Center | Williamsport, PA
Thurs., Nov. 4 | Carnegie Music Hall | Pittsburgh, PA
Fri., Nov. 5 | The Berglund Center | Roanoke, VA
Sat., Nov. 6 | Niswonger Performing Arts | Greeneville, TN
Sun., Nov. 7 | Charleston Gaillard Center | Charleston, SC
Mon., Nov. 8 | Tabernacle | Atlanta, GA
Tues., Nov. 9 | The Orange Peel | Asheville, NC
Wed., Nov. 10 | Ryman Auditorium | Nashville, TN
Thurs., Nov. 11 | Ball State University | Muncie, IN
Fri., Nov. 12 | Mt. Zion Church | Clarkston, MI
Sat., Nov. 13 | Mercy Health Arena| Muskegon, MI
Sun., Nov. 14 | The Palace Theatre | Louisville, KY
Thurs., No. 18 | The Theatre at Grand Prairie | Grand Prairie, TX
Fri., Nov. 19 | Majestic Theatre | San Antonio, TX
Sat., Nov. 20 | Smart Financial Centre | Sugarland, TX
Sun., Nov. 21 | ACL Live at the Moody | Austin, TX
---