EMERGING WORSHIP ARTIST AND SONGWRITER ANNA GOLDEN RELEASES THE POIGNANT "TAKE IT TO JESUS"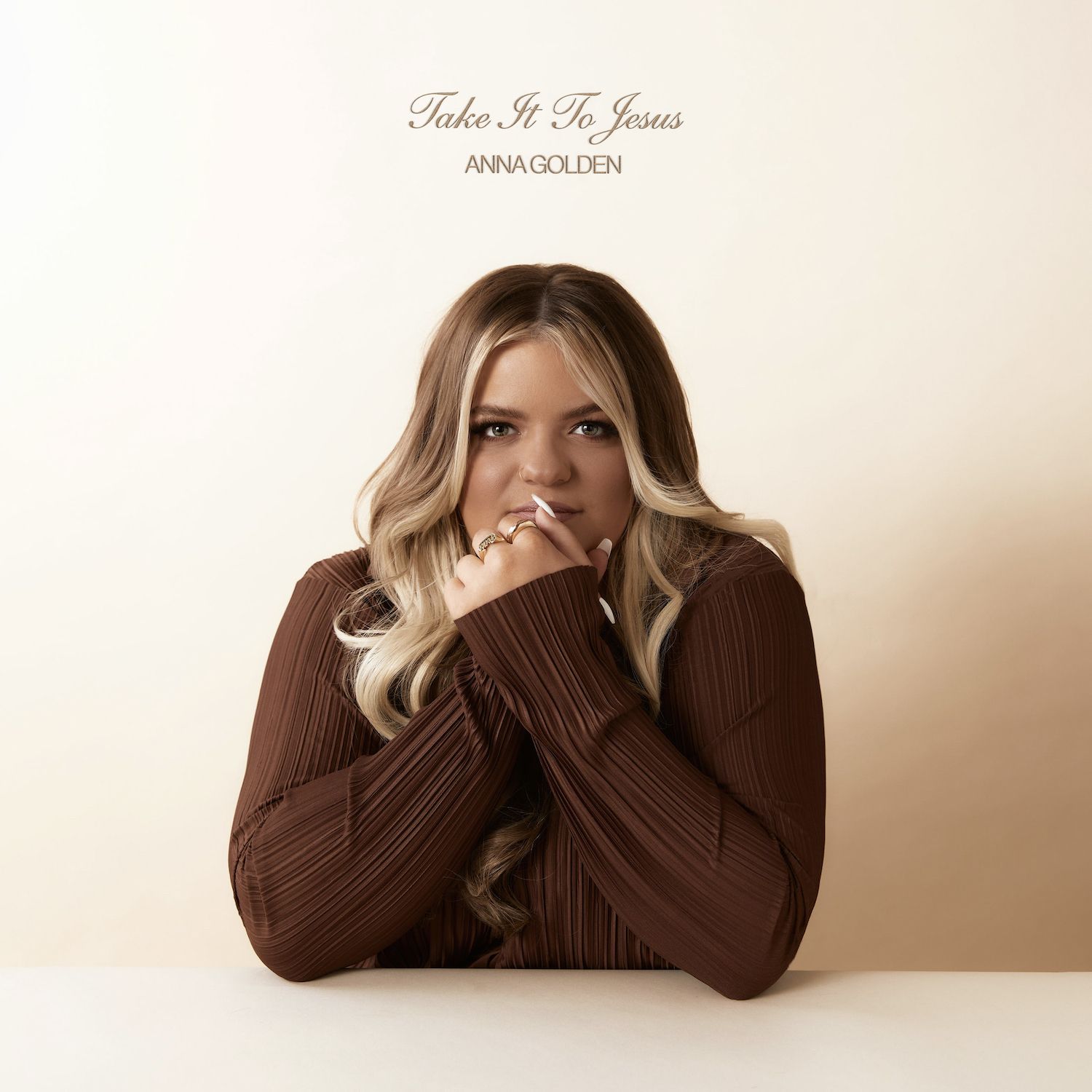 29 April 2022 – NASHVILLE, TN – TeeLee Records/Motown Gospel announces the latest single from worship singer/songwriter Anna Golden, titled "Take It To Jesus." Available now, the encouraging and poignant song is a timely release leading into May, which is Mental Health Awareness Month. Listen to "Take It To Jesus" HERE.
This latest offering from Golden is one of hope when life hits its hardest. Produced by Paul Mabury (Lauren Daigle), she wrote the song along with Jessie Early and Monty Rivera soon after her close friend suffered the unimaginable and sudden loss of her fiancé. "Oftentimes when you're in a place of leadership, especially within ministry, people expect you to have the answers, to know what to say during such unimaginable grief," Golden explains. "I literally said to my friend, 'I have nothing to say.' The last thing you want to say is 'God has a plan' or give a specific scripture. We're all so busy trying to figure out what to say and have the right answers, but nothing I can say can take away the pain you are feeling. All I can give you is Jesus."
During the writing process, it was important to Golden to make sure that the song validated all of the pain that her friend was suffering, to show that in time, there can be healing. She shares, "While this song is directly correlated to grief, the hardest emotion to console someone in, I really believe there is a power over this song. I wrote it to help guide my friend into the presence of God and I hope it does the same for others. It sings of Jesus, the most powerful friend we have."
With her intimate vocals, "Take It To Jesus" highlights Golden's talents as a vocalist and songwriter, showcasing her lead in the charge of a new wave of artists that are redefining the sound and style of worship music both inside and outside of the church. She is the flagship artist on GRAMMY®-winning worship artist Tasha Cobbs Leonard's imprint in partnership with Motown Gospel, and was featured on the breakout worship hit from Passion, "What He's Done." "Take It To Jesus" follows her 2021 debut, Peace: The Album.
Currently leading worship in Dallas, Texas, the 24-year-old St. Louis, MO native shares, "I believe that music is a beautiful translator to anything that the Lord wants to say to someone. My mission when I'm leading worship is to extend what has been extended to me—the power that's in worship, the warfare that's in worship, the peace."
---