BREAKOUT POP ARTIST KEVIN QUINN TO DROP DEBUT EP AND TITLE TRACK "IT'S ABOUT TIME"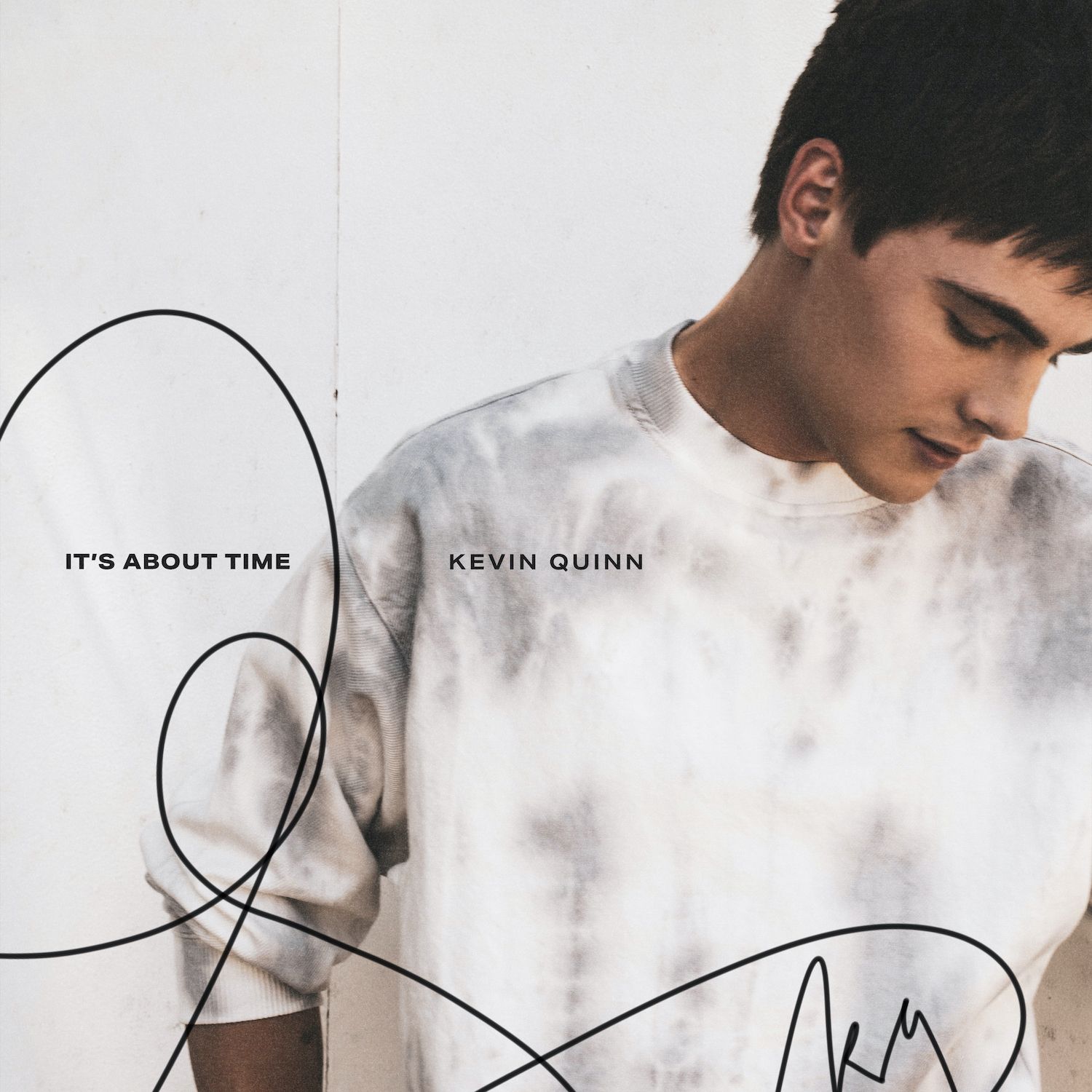 LOS ANGELES (January 7, 2022) – Following his formal musical introduction last year, Capitol CMG's newest emerging artist, Kevin Quinn, announced the upcoming release of his debut EP and new single, "It's About Time." Available everywhere on January 14th, the five-track studio record will feature Quinn's 2021 hit tracks "Wildfire," "I'm Still Breathing," "Over and Over Again" and "Fuego En Mi Interior," with standout new single, "It's About Time." On "It's About Time," the EP, the promising musician offers a holistic introduction to his style and perspective, highlighting his knack for intimate storytelling. Through rich vocals and deeply personal songwriting, Quinn's lyrics strike a unique balance between growth and vulnerability, as he carries listeners along his journey as a young adult, while giving hope for the future.
"I really hope that the fans enjoy this first EP. It's fully reflective of where I am in my life, and it's the most honest thing I've done thus far. This is only the beginning," says Quinn. "I'm proud of the journey that has led me here. To me, "It's About Time" serves as a reminder that life is equally fragile as it is beautiful, and we should never take a single day for granted."
Upon Quinn's debut in 2021, American Songwriter predicted he was "just scratching the surface of this singer/songwriter's capabilities" with launch single "Wildfire," calling the debut "a powerful beginning." The track has garnered over 3 million global streams and generated forceful momentum for Quinn as a singer-songwriter and multi-instrumentalist. His singles "Over and Over Again" and "I'm Still Breathing" continued to blaze a trail for the rising star.
This year, Quinn will bring his "pure pop sound that swirls with irresistible melodies" (American Songwriter) to arenas in the U.S. as a special guest on the 41-date Winter Jam 2022 tour, which kicks off today in Charleston, WV. He previously performed as a part of the Winter Jam 2020 lineup to promote his Netflix musical, "A Week Away." Tickets for Winter Jam 2022 available HERE.
It's About Time EP (Track List)
Wildfire
It's About Time
I'm Still Breathing
Over And Over Again
Fuego En Mi Interior
Listen to "It's About Time" here: https://KevinQuinn.lnk.to/itsabouttimeWE
Watch "It's About Time" here: https://youtu.be/F1OjCL5yGvY
---