GRAMMY® Winner Mandisa Releases New Single, "Ruins"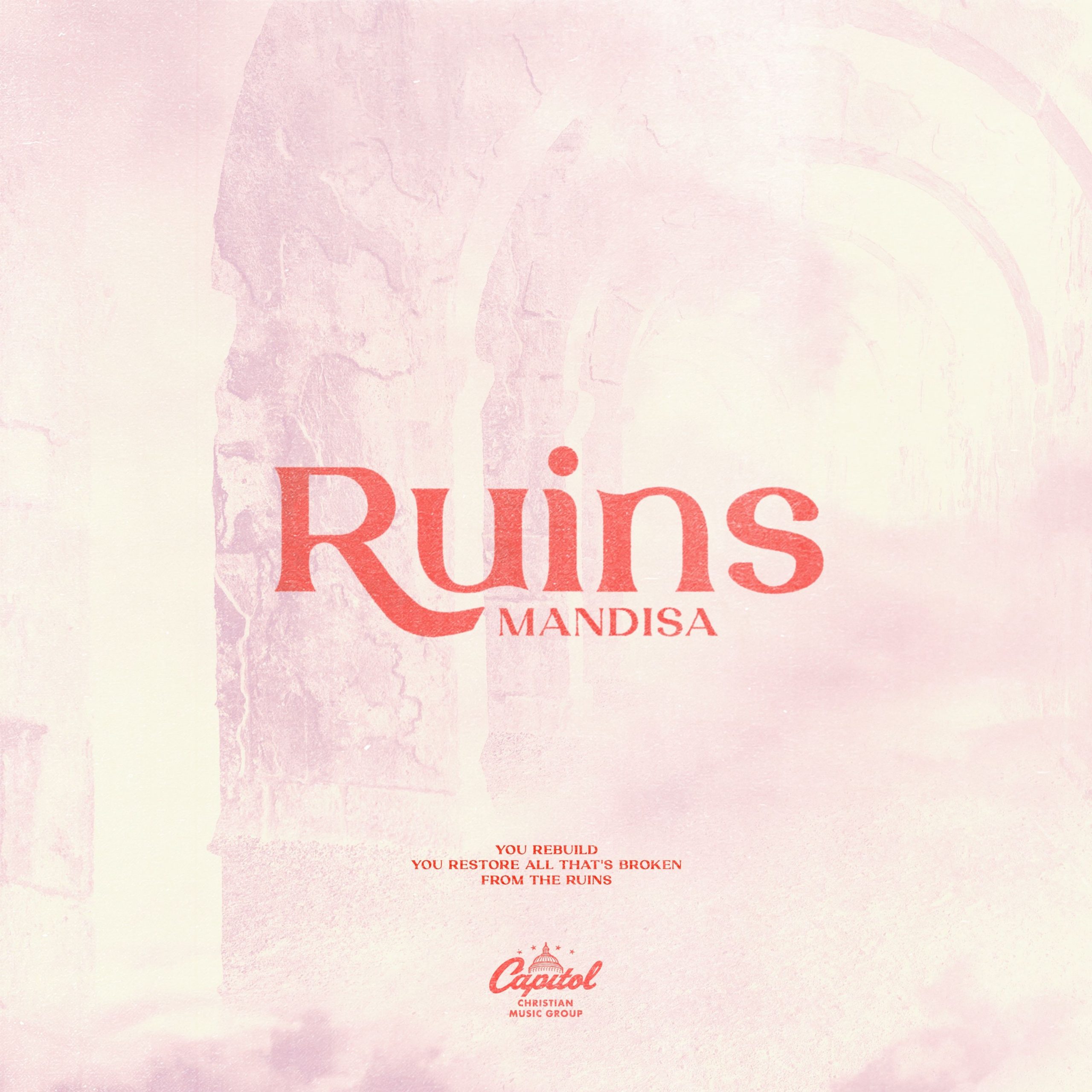 Following her powerful single this past January, "Breakthrough," Grammy-winner Mandisa has released another brand new track, "Ruins." With encouraging and hopeful lyrics that say "you rebuild, you restore all that's broken from the ruins," the song is now available through all DSPs.
"One of the things I love about worship music is that it is a reminder to my soul of who God is and what He can do," Mandisa says. "Coming out of a particularly difficult year, 'Ruins' is a reminder of how God can make beauty from ashes. That is a promise I am clinging to."
In addition to the new single, Mandisa has been busy co-hosting the Out of the Dark Podcast with counselor Laura Williams each Wednesday, focusing on mental health in the body of Christ. Eleven episodes in, Mandisa and Laura tackle difficult subjects like depression, addiction, identity, anxiety and many other areas of mental health, as well as discussing how if you struggle with these things, some say you may be less of a Christian or are just not praying enough. They discuss that while Jesus IS enough, a relationship with a counselor can help heal wounds that will enhance your relationship with Jesus. They also cover specific topics related to mental health and offer resources to listeners to enhance their journey of personal growth, telling them they can't do it alone, and that we need to step out of the dark of shame and guilt and into the light of recovery and redemption. Find out more here: https://www.accessmore.com/pd/Out-of-the-Dark-with-Mandisa–Laura- Williams
About Mandisa:
With more than 1.6 million records sold, GRAMMY® winner and American Idol Season 5 finalist Mandisa is a voice of encouragement and truth to people facing life's challenges all around the world. In less than a year, Mandisa performed her three RIAA Certified Gold hit singles "Overcomer," "Good Morning (feat. TobyMac)" and "Stronger" on ABC's Good Morning America (GMA). "Stronger" became an anthem, creating opportunities such as welcoming the emotional return of beloved morning host Robin Roberts and an invitation to perform the national anthem during a Sunday night NFL Network game to kick off Breast Cancer Awareness Month. Her 2013 GRAMMY® award-winning album Overcomer debuted at No. 1 on the Billboard Christian Albums Chart. The album's title track proved to be a smash at radio and earned the GRAMMY® for Best Contemporary Christian Music Song. Mandisa, also a 2-time K-LOVE Fan Awards co-host, debuted her latest chart- topping album Out Of The Dark alongside sharing the moving story of her fight with depression for the very first time on GMA as well. The latest 15 track collection includes notables such as the top 5 hits "Unfinished" and "Bleed The Same (feat. TobyMac, Kirk Franklin)." This summer she released "You Keep Hope Alive" with worship leader and Gotee Recording artist Jon Reddick, and when COVID-19 paused touring, Mandisa immediately took to YouTube to share what was on her heart during "Mornings with Mandisa" sessions, which have now morphed into "Mornings with Mandisa & Friends," a round table discussion covering a myriad of topics that takes place via Zoom on the 24th of each month. In addition, Mandisa has launched "What If We Were Real," a candid talk show on YouTube hosted by the singer that features a panel of guests and explores relevant subjects not often discussed in church circles. Her most recent singles, "Breakthrough" and "Ruins," are available now.
---