Kari Jobe – The Blessing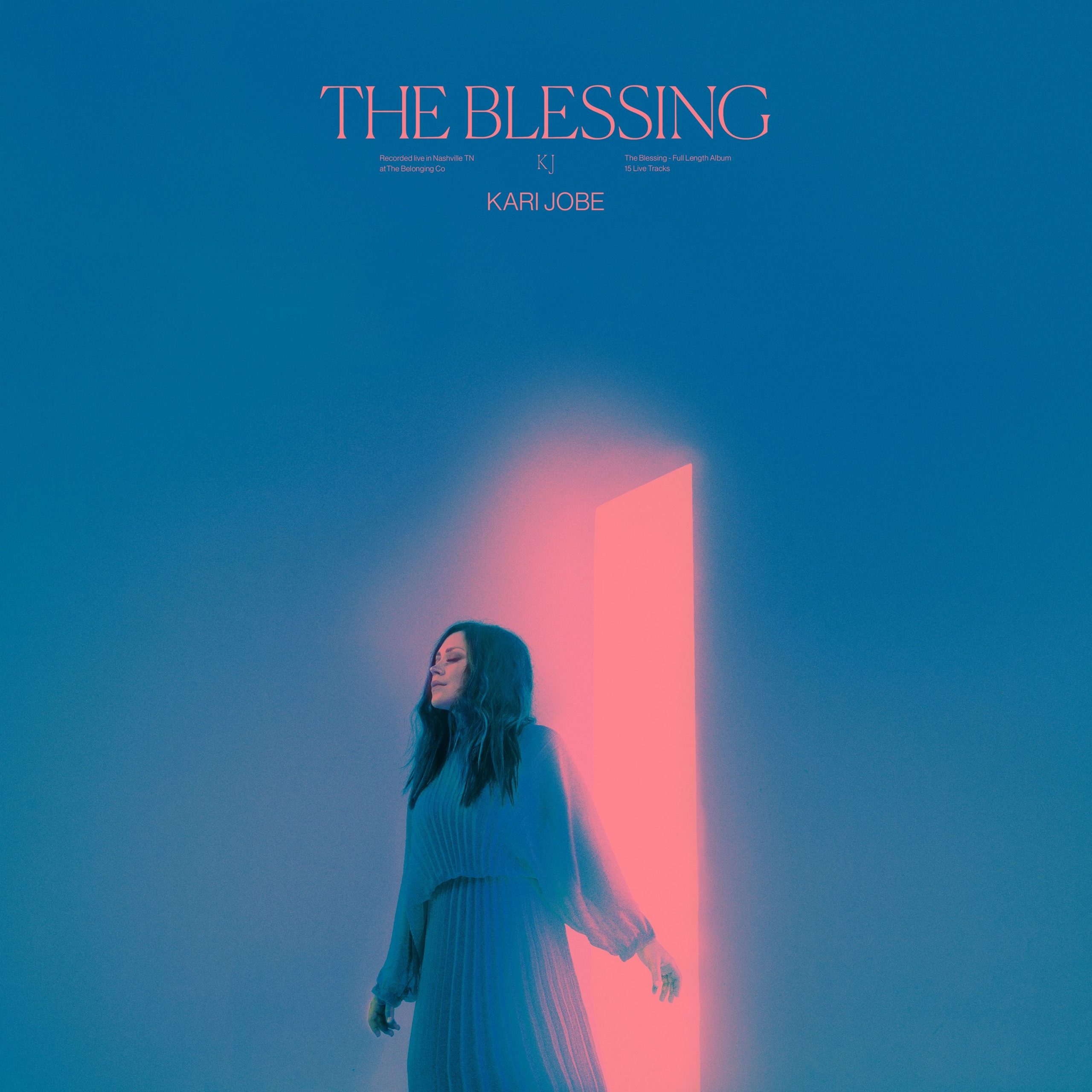 Kari Jobe's highly anticipated project, The Blessing is now available. As her first new album in three years, Jobe recorded the music live this summer during the pandemic without an audience despite her deep desire to worship with a live audience. The uniquely recorded live album features 15 tracks and more than three hours of worship captured including the world-renowned title track and most consumed new CCM song of the year.
"I've been pouring my heart into this album for more than two years, asking God what He wants the church to sing and declare – not having any idea what this year would bring to the world," shares Kari Jobe about preparing for this album. "In a season where fear is trying to steal the world's attention, I believe these songs carry the overcoming power of the truth and hope of Jesus. Everything in our world seems to be shifting, but God has not and will never change."
Proceeding the album release, Jobe co-wrote the global worship anthem of the year, "The Blessing," along with her husband and songwriter Cody Carnes and Elevation Worship's Steven Furtick and Chris Brown. The song was written and released the week before the world was overcome with the pandemic, and the message was so timely it continues to resonate with millions.
"I have cried so many times as I've watched different people all over the world declaring the blessing over their families, their churches, and their nations," Jobe states about the response to "The Blessing." "God is a God of His word and this song is straight from scripture. I love how He never changes and is always with us and for us. That brings so much peace, especially in a season of disappointment, uncertainty, and fear like we have all been walking through this year. 'The Blessing' is the truth that we can declare daily over our lives, families, and others. So grateful."
The Blessing Tracklist:
1. Heaven Invade – Live
2. Let The Light In – Live
3. First Love – Live
4. Embers – Spontaneous/Live
5. Obsession – Spontaneous/Live – Cody Carnes
6. The Blessing – Live – Cody Carnes
7. Rest – Live
8. Favorite Place – Live
9. Love So Holy – Live
10. Your Nature – Live
11. The Wind – Live
12. No Fear – Live
13. Amen (Simple Gospel) – Live
14. Throne ROom – Live
15. Anthem Of Praise – Spontaneous/Live
Listen to The Blessing here! https://karijobe.lnk.to/theblessing
---