XSCAPE'S LATOCHA RELEASES DEBUT SOLO ALBUM 'THE INVITATION: A CONVERSATION WITH GOD'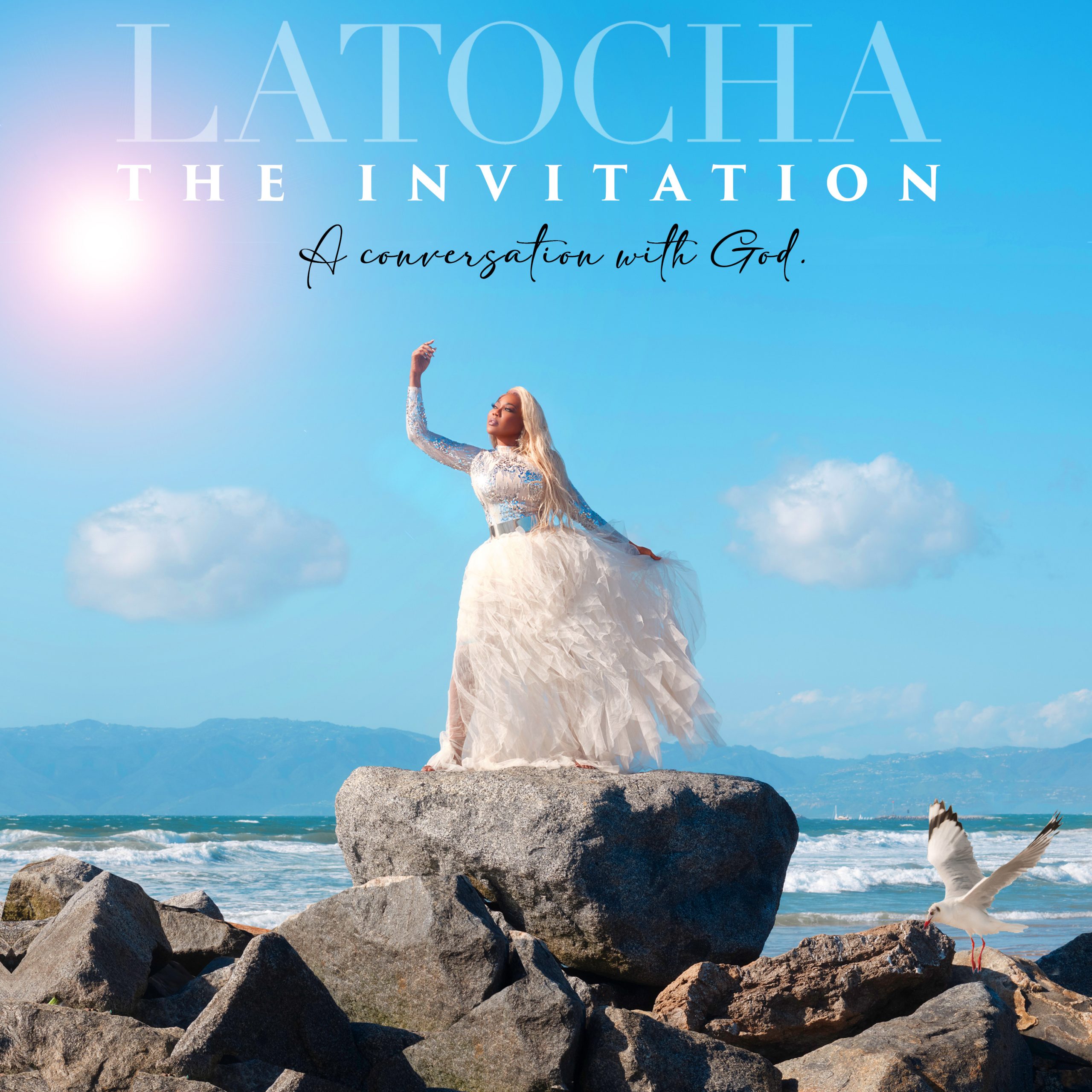 LISTEN TO 'THE INVITATION' HERE
LaTocha, the multi-platinum selling singer and songwriter from R&B super group Xscape, releases her debut solo album, "The Invitation: A Conversation with God," out today through her Made Girl Music Label in partnership with Motown Gospel/Capitol CMG. Listen HERE.
The album is a combination of anthems, ballads, and songs of inspiration that speak to the highs, lows, and in-betweens of life. LaTocha's vocal gift is a rarity and fans will fall in love with this vulnerable side of the beautiful artist. LaTocha has a voice that is anointed to bring forth a message of hope. 'The Invitation: A Conversation with God' is a powerful album that will connect with anyone who takes the time to listen.
"Music has been my passion and saving grace for as long as I can remember," said LaTocha. "Even throughout my R&B career, I've always made it a point to give God the praise for he is whom all my blessings flow, so to now be at a point where I'm able to marry my passion for music and with my love and devotion for God, I couldn't be more proud of this full circle moment."
Among the tracklist, 'The Invitation' features the emotionally heartfelt single "I'm Yours." "This song is an affirmation of my heart belonging to God," says LaTocha. "We all go through tough times, but this song is a reminder that no matter what we're facing, we are never alone. We are his and he is ours.  I hope it ministers to everyone who hears it."
"I'm Yours" was a follow up to LaTocha's debut single, "Stay With Me," which is currently in rotation at both Gospel and R&B radio. "The video concept for "Stay With Me" is a live performance of me renewing my vows to God asking him to continue to stay with me," said LaTocha. "It has always been a passion of mine to do inspirational music, it has been my foundation, and that is very evident, even when I sing R&B music. I can't escape that."
Tracklist:
The Conversation
The Invitation (Interlude)
Afraid
Free Me
Turn It All Around
Stay With Me
Love Yourself
I'm Yours
Turn It Up
He'll Make A Way
Gratitude
Currently LaTocha co-stars on the hit reality series "The Queens of R&B," alongside her group members from Xscape & SWV. The season finale of "The Queens of R&B" premieres Sunday night on Bravo.
ABOUT LATOCHA:
LaTocha is an award-winning R&B singer, songwriter, and entrepreneur. She is best known as the vocal spotlight of the multi-platinum selling R&B group Xscape who rose to popularity in the 90's. Xscape exploded onto the music scene and emerged as one of the most prolific female R&B groups of all time. Their music rose to the top of the charts, securing 6 top 10 singles, 3 consecutive platinum albums and selling over 10 million albums worldwide.
---